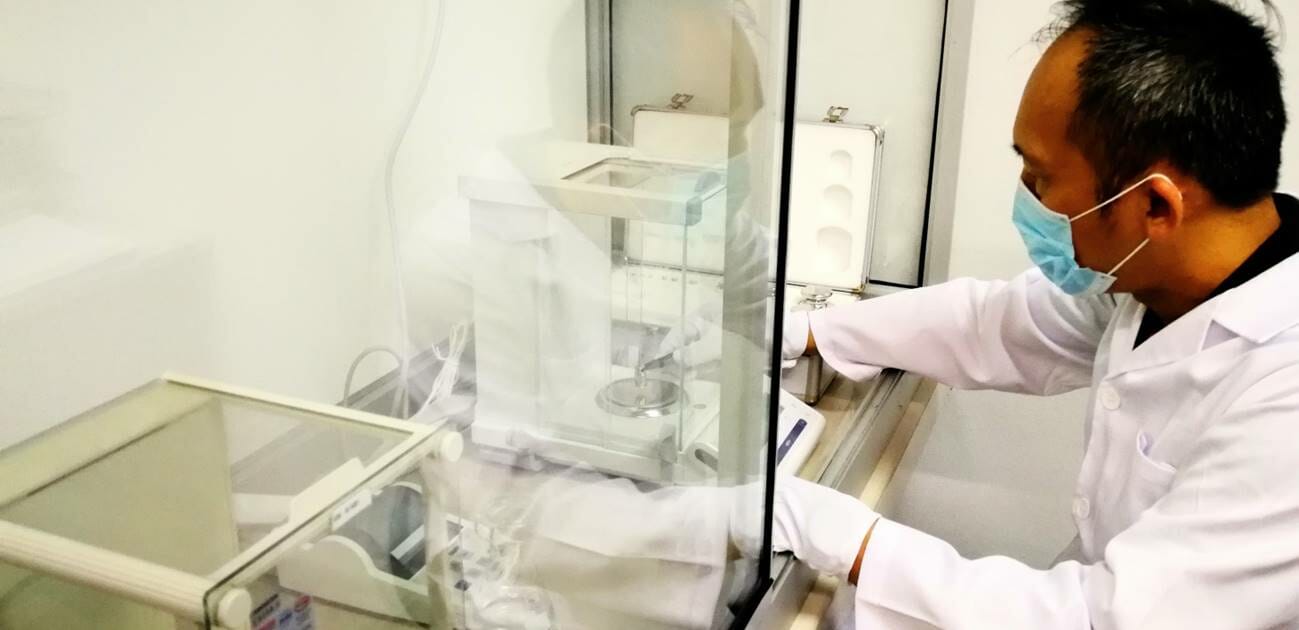 ISO Accredited Calibration Services Across Malaysia
On Site and Off Site Services Available
Delivering Quality Calibration & Validation Services to Various Industries
With over 16 years of experience, our team has been very committed in supporting industrials and commercial's needs in calibrating and verifying all types of their measurement equipment and instruments needs.
Premier Calibration is a Malaysia based third party independent calibration services provider accredited by SAMM (Skim Akreditasi  Makmal Malaysia). Our services cover calibration activities in both the permanent metrology laboratory and on-site services.
ISO/IEC 17025:2005 Accredited
As one of the leading calibration and ISO compliance companies in Malaysia, our main focus is to fulfil the quality performance requirement for our clients.  Premier Calibration is the name you can trust when it comes to providing high quality service which is very crucial to the needs of our clients. We are dedicated to the science of accuracy and risk navigation to serve your company's special needs.
QUALITY ASSURANCE
Quality management is always in our company DNA. Thus, we understand each industry distinct needs which allow us to diminish risk while offering complete specs of quality services. We have a centralised process and management datasheet to assure the consistency and accuracy of each calibration.  We provide accredited calibration services that you can confide for accuracy and consistency.
ON TIME AND EXPRESS DELIVERY
We understand It is crucial to delivery our services on time due to the stringent policies of ISO of all of our clients. Of course, we are also able to help our clients with urgent need to do express delivery with no compromise on quality of our services. We have a strong support team from administration, technical to operational that able to fulfil the urgent needs of customer's requirement especially in high productivity and fast moving industries.
ADVANCED SYSTEM
Each year, over millions of data points test and verification are recoded for our clients. In order to assure our professional and quality services, we believe strongly in investing in our human capital, training, technology, system support resources, advanced equipment, prompt delivery system etc for continually assessment and improvement. We always want to do more and excel in what we have done to serve our clients need and assure competitiveness in the market.
What Is SAMM?
Laboratory Accreditation Scheme of Malaysia [(SAMM) Skim Akreditasi Makmal Malaysia], Department Standards of Malaysia (DSM), is the most widely acknowledged accreditation body in Malaysia, meets the requirements of MS ISO/IEC 17025:2005 "General requirements for competence of testing and calibration laboratories'. This Malaysia Standards is identical with ISO/IEC 17025:2005 published by the International Organization for Standardization (ISO).
+603-2779 2008
FAX: +6 03-5122 9588
Weekday 8.30am - 5.30pm
Closed on Saturday and Sunday
+60162026746
+60163801538
Call Us Or
Whatsapp Message
precalsb@gmail.com
FOR QUOTATION
Pls Provide: List of Instrument
Company Name & Location
Premier Calibration S/B
HEAD OFFICE
12A, Jln Anggerik Vanilla Z 31/Z,
Kota Kemuning, Sek 31, 40460
Shah Alam, Selangor, Malaysia.